Predicting economic trends
Senior supply management leaders are faced with emerging economic and political risks, professional and personally. As they brace for unprecedented challenges, many are starting to look at the outlook of this year and beyond. 
As many supply management leaders try to get their bearings and figure out a path forward, CAPS has invited economist Dennis Hoffman to discuss how we deal with the new economic reality as we look toward the future. This hour-long webinar will focus on you, as the senior executive leader of a supply management organization and what is most important to you. Please come prepared with questions or write your questions below to make this event interactive and to take home key takeaways. 
Register early to save your spot
This event is designed for CPO and senior leaders interested in exploring economic trends with a focus on the election and the trajectory of economic growth moving forward.
Attend free-of-charge but register early to secure your seat. Registration closes on Tuesday, October 13, or when we've reached capacity.
Have questions? Reach out!
If you have questions about this webinar or any of our CAPS events, please send us a message.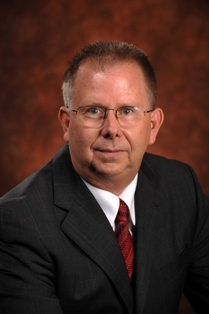 Dennis Hoffman, Director of ASU's Office of the University Economist
Professor Dennis Hoffman is director of Arizona State University's Office of the University Economist,
where he is responsible for projects that examine how ASU contributes to regional prosperity.
His extensive experience with the state and local economies position him for this assignment, which
includes defining and measuring the role of research universities in regional development, quantifying
the value of education investments to the economic prosperity of a region, and measuring the impact
of various fiscal initiatives on regional development. Hoffman is also a professor of economics, a Dean's
Council Distinguished Scholar, director of the L. William Seidman Research Institute, and faculty director
of the Center for Competitiveness and Prosperity Research at the W. P. Carey School of Business.