[TEMPE, AZ, January 19, 2022] — CAPS Research, a non-profit supply management research center at Arizona State University, welcomes Denis Wolowiecki, a career supply management executive as its new Executive Managing Director. In addition to a new organizational leader, CAPS has appointed four new senior supply chain management (SCM) executives and experts to its Executive Committee and Executive Advisory Board.
Wolowiecki, the new CAPS Executive Managing Director, brings more than 25 years of supply management experience, having worked across several industries, including industrial products manufacturing, aerospace, automotive, materials, and healthcare. He has led transformational improvements and supply chain team development efforts, working for corporations like Garrett Aerospace, Goodyear Tire & Rubber, Husqvarna, and Vitalant (United Blood Services), as well as consulting for many Fortune 500 clients with Accenture and KPMG.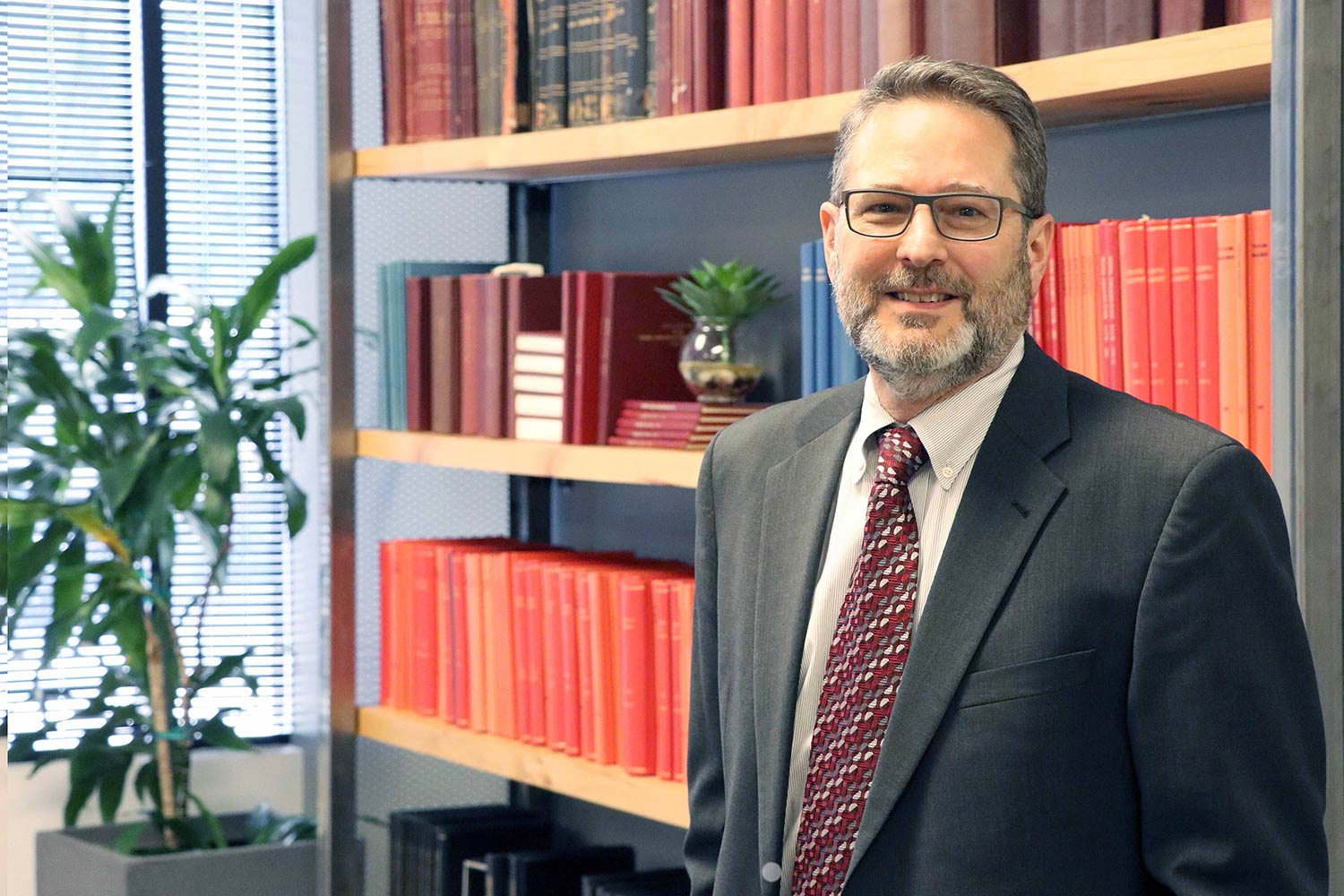 "With a long career focused on delivering results at public companies, building up teams to exceed expectations, and serving supply management leaders, my focus at CAPS Research will be to address head-on our member companies' needs in innovative yet practical ways," Wolowiecki said. "I have relied on CAPS reports while working with organizations of all sizes, and I understand better than most the power of CAPS's unbiased, forward-looking knowledge. Our research team will continue to deliver new insights and actionable information to supply management executives."
In addition to Wolowiecki assuming leadership, CAPS will rely on the expertise of two new Executive Committee members and two new Executive Advisory Board members to guide strategic direction. The new CAPS board members are forward-thinking, industry-leading senior executives at large companies and in academia, with a strong vision for the evolution of CAPS.
James Ferrell, Vice President of Supply Chain Management at Plains All American Pipeline, has been appointed as chair of the CAPS Executive Advisory Board following two terms as a board member, and Ana Elena Marziano, Chief Purchasing Officer at Procter & Gamble, who has also previously served on the board, becomes Vice Chair. Both positions play an important role in the CAPS Executive Committee, where they join leadership from CAPS, Arizona State University, and Institute for Supply Management in determining the direction of CAPS and promoting successful partnership.
"CAPS has been at the forefront of the profession since its inception 35 years ago, but in the last few years, the organization really began tapping into and getting ahead of the needs of senior supply management leaders at big companies," said James Ferrell, new CAPS board chair. "I'm excited to collaborate with Denis and with my peers from across industries on strategies that will take our organizations to the next level, taking advantage of our ties to academia, and commitment to sales-free, bias-free, leading-edge knowledge."
Having completed their terms on the Executive Committee, Dan Carrell, former CAPS Board Chair and Vice President of Global Procurement at IBM, and Sue Spence, former CAPS Board Vice Chair and Vice President of Sourcing and Procurement at FedEx Services, will now transition to advisory board roles.    
CAPS also welcomes new Executive Advisory Board members Marc Menden, Executive Director of Global Purchasing & Supply Chain at General Motors, and Robert Handfield, Professor of Supply Chain Management at North Carolina State University and Director of the Supply Chain Resource Cooperative. CAPS Executive Advisory Board members are generally chief procurement officers or equivalent at Fortune 1000 CAPS member companies. With increased interest in cultivating partnerships with academia and other notable SCM organizations, Handfield – who also brings considerable industry experience – is the first CAPS board member to represent a partner university.
Board members serve a maximum of two three-year terms and represent the function of supply management. They provide strategic direction and operating guidance, leverage their networks and identify potential members, represent SCM research interests of members and practitioners, and help prioritize new initiatives.
----------
About CAPS Research
CAPS Research (the Center for Advanced Procurement Strategy), is a B2B nonprofit research center at Arizona State University, serving supply management leaders at Fortune 1000 companies. CAPS Research inspires leaders with profound discovery and executable strategies to shape the future of supply management. CAPS was established in 1986 at the W. P. Carey School of Business at Arizona State University in partnership with Institute for Supply Management. Explore with us at www.CAPSResearch.org.
Supply management professionals from member and non-member companies can participate in benchmarking surveys and get metric reports in return.